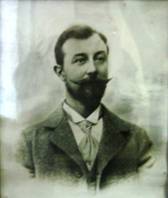 The company, established in 1893 by Georges Fremersdorff, is specialized in all kind of lifting, handling and transport operations of industrial elements or voluminous or heavy equipment.
At the time of its creation, it was the horse-drawn lorry which was frequently used.
The first motorized trucks arrived only much later, and this by Edgard Fremersdorff, the grandson of the founder, who exploited at best this new mode of transport, and allowed the company to make a big step forward, insuring the capacity and the speed of execution of contracts.
Today, the company is managed by the fourth generation, in the person of Fernand Fremersdorff. Always concerned about the quality, he stays in permanent contact with the new technologies amid the market of heavy-duty handling and transport.
Trusting his experience and skills, he will gladly propose you the adequate solution, that you plan the partial or total movement of voluminous or heavy equipment, the dismantling or the implementation of a production line, or even the moving of a whole factory.
Fremersdorff & Fils is, among others, active at the national and international level in the following sectors:
Beer, wine and spirits industry
Packaging industry
Food industry
Pharmaceutical and medical equipment industry
Graphic sector
Mechanical / electric engineering
Art sector, etc
That it is a truck crane with driver of the handling or lifting equipment (such as forklift, trolleys, cranes, nacelles, winches, etc.), we have all the necessary material matching to the size of each of our interventions. We can also rent it to you with or without operator.
And, of course, always worried concerning quality and safety, our fleet is regularly controlled by the approved companies.
Contact us